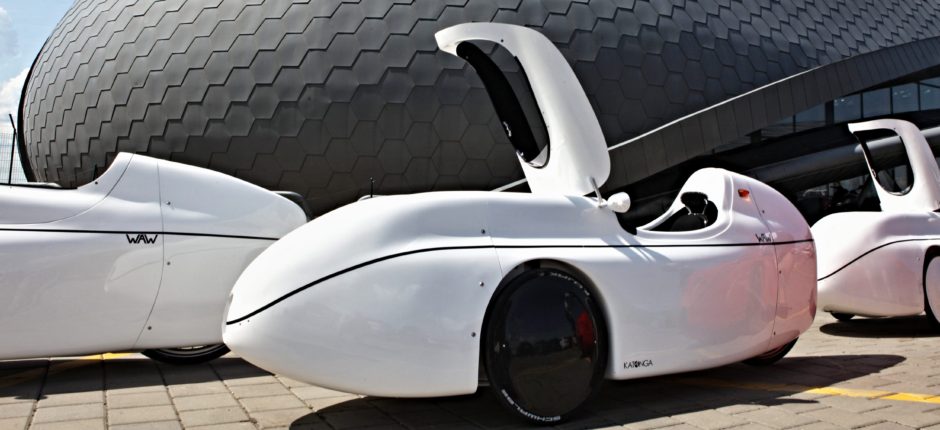 Founded in 2011, Katanga has first been intermediating in the production of parts for some velomobile brands, an activity that is still growing today. It concerns mainly metal parts and composite parts.
Plans to create and build a completely new velomobile were postponed at the end of 2011, when in agreement with the Belgian company Fietser.be, production rights of the WAW were overtaken and commercial rights were divided between Fietser.be and Katanga.
Since then, production of the WAW was moved from Belgium to Czech Republic, production capacity was increased and the WAW was improved on several points. Today we can state that the cooperation with Fietser.be in particular but also with all already existing distributors is a success and that it offers a promising future for the WAW.
On short term we wish, in parallel with the continuous progress in product development and production optimization, to stimulate the creation of a commercial network of distributors. We strongly believe that sales point per region, where several velomobile brands can be tested and maintained, is needed for a sustained growth in the velomobile market and for better customer service.
Till we find a better distributor, Katanga fulfils the role of velomobile distributor for the Czech Republic under the commercial name velomobil.cz.
Katanga products we represent, service and repair.
click on a link below to learn more
We've evolved the bike, not the rider
Schedule a test ride; Fitness evaluation or tune up
4101 East Park Blvd #138 Plano, Tx 75074