The Quest is one of the most successful velomobile designs. It's a wind tunnel tested, fully-faired three-wheeler. It is the best-selling velomobile of Europe, and not without reason!
The Quest is fast, comfortable, efficient, and provides excellent weather protection.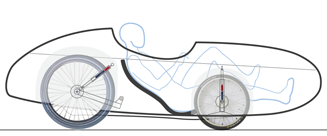 The Quest has independent suspension on all three wheels, making it comfortable and controllable even on rough chip seal roads
The fully-enclosed chain makes the drive system low maintenance. Unlike a traditional bike, debris and moisture cannot easily enter the drive train, reducing on-road failures and increasing the life of the chain.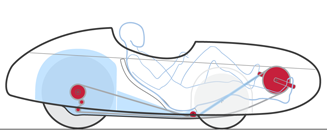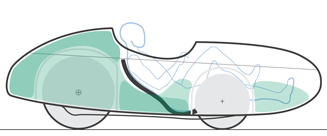 The Quest velomobile has ample luggage space for commuting or touring –even camping. The monocoque shell design can withstand more weight than traditional panniers. Everything inside stays safe and dry.
All three wheels are side-mounted, making them easier to remove to change a tire or tube.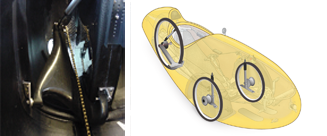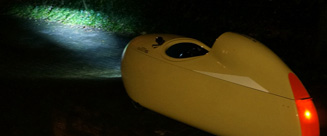 The Quest is equipped with a standard lighting package. This includes a forward facing headlamp, rear facing tail lamps,  turn signal indicators both front and rear and a brake light.
We can set up the batteries to last for hours, days, or even weeks of use between charges.
Which Quest is Right for You?
The bicycle must evolve for the cyclist, not the other way around. The standard Quest is ideal for velonauts taller than 5′ 10″ (180 cm). The Quest XS is tailored for shorter riders.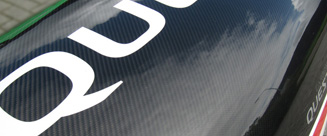 Quest
The Quest's monocoque body is 85% carbon composite, weighing in at 70.5 lbs (32 kg), ready-to-ride. 
Quest Carbon
The Carbon Quest Carbon's body is 100% carbon composite, with a ready-to-ride weight of 61.7 lbs (28 kg)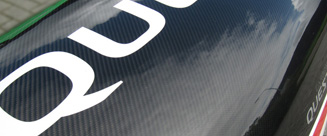 Quest XS
The Quest XS has all the features of the Quest design, tailored for velonauts up to 5′ 10″ (180 cm). In standard 85% carbon composite trim, the Quest XS weighs in at 68 lbs (31 kg).
Quest XS Carbon
With 100% carbon composite construction, the XS weighs in at 61.7 lbs (28 kg)
The smaller version of the Quest. This velomobile has all the features of its bigger sibling, but at a more optimal size for people up to 5′ 10″ (180 cm).  
We've evolved the bike, not the rider
Schedule a test ride, fitness evaluation, or tune up
4101 East Park Blvd #138 Plano, Tx 75074