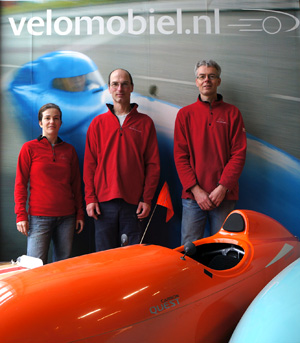 Allert Jacobs and Theo van Andel have been working in the recumbent and velomobile industry since the early '90s. After first working at Flevobike where they were involved in the development and production of the Alleweder, they started their own business (Velomobiel.nl) after the turn of the century together with Ymte Sybrandy. Initially only the Quest was produced later supplemented by the Mango, Strada, Quest XS and Quattrovelo. Together they rode many kilometres in the Alleweder, C-Alleweder and the Quest (more than 500,000).
Velomobiel.nl, Cycles made by cyclists!
Velomobiel.NL products we represent, service and repair.
click on a link below to learn more
We've evolved the bike, not the rider
Schedule a test ride; Fitness evaluation or tune up
4101 East Park Blvd #138 Plano, Tx 75074